Delivery is on us for all orders
Money Back 100% Guarantee
Love it, or receive a full refund on all purchases
Simplicity and Elegance Combined With Japanese Minimalism
A unique experience for your home, the Sarok lamp transforms your indoor living space with mesmerizing lights and colour.
This floor lamp will help you relax in a completely different but tasteful way.
"Beautiful Lamp, Simple to Assemble and Looks Excellent"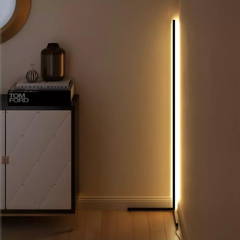 Most corners are left empty and without any attention. Our floor lamp is beautifully designed to save space and fit discreetly into any corners.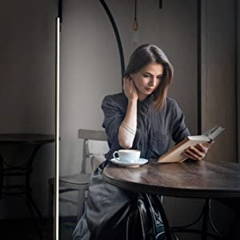 Create The Perfect Ambience
The authentic visualization is so relaxing and calming that anyone will want to watch it for hours. We have even equipped it with a variety of patterns which include over 100 multi-colour effects.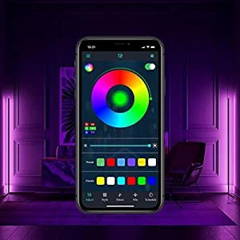 No more bulky remote controls or having to get off the sofa! Just tap into the app and you can control everything from your fingertips including the colour, speed and effects.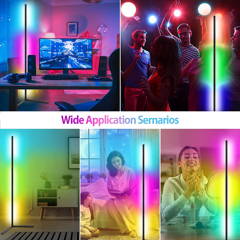 Finally, our corner lamp is not only for relaxing just before going to bed. It's perfect for a romantic movie night or a party. The lights will provide an amazing atmosphere and make anyone go WOW!
Unity Records Adopted Our Sarok Lamp
Check out this cool set from Jacklyn at Unity Records which shows off the different patterns the corner lamp is able to produce.
1. What colours are available to use?
The app funcitonality allows you to select all the colours from the RGB wheel.

2. What are the size dimensions of the corner lamp?
3. What do the different buttons do on the remote?
The remote gives you a wide range of functionality. You are able to change to the desired colour as well as control the effect and speed of the patterns.

4. How do I use the app for the lamp?
The app is available to download on your phone and will allow you to control the map from your phone. The instructions are explained in the manual but there is also 24/7 customer service who can give you a hand.
5. Is there an instruction manual to help set up the lamp?
The Lamp comes with a detailed guide which will help you set up in minutes.

6. How long does delivery usually take?
Delivery usually takes around 1-2 business days. We will provide you with a tracking number for you to stay updated with the delivery.
7. Where is the Sarok Corner Lamp shipped from?
The projector is shipped from our warehouse in Essex and if you are unhappy with the product for any reason we will be able to sort that out for you straight away.

Secure one-click checkout with these payment options