"Daddy, I can't wait to go to bed and watch the stars on my ceiling!"
A unique galactic experience for your home, the Galaxy Projector transforms indoor living spaces with mesmerizing lights and color. Perfect for falling asleep at night, romantic dates at home, parties, you name it.
Beyond displaying interesting planetarium images, we have designed this projector with world-class features like a timer function, 10-meter remote control, and sound-activated mode.
For Children and Adults Alike!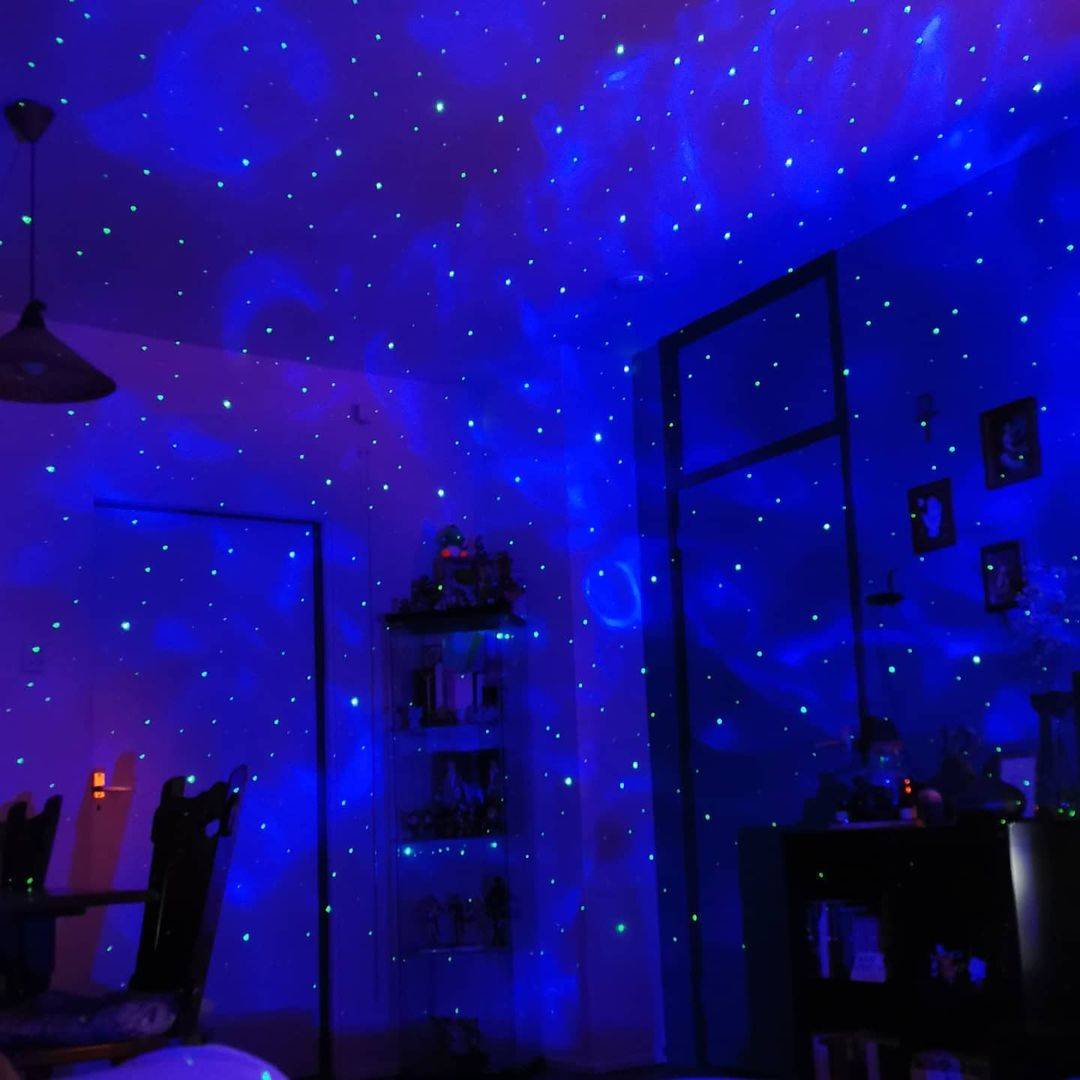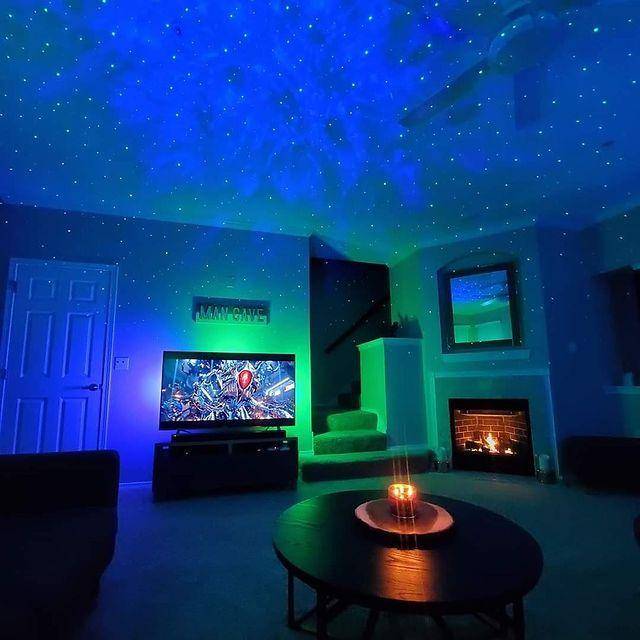 Finally, a light projector that the entire family will love. For children, instead of a traditional night light, the Galaxy Projector helps inspire dreams of far-off places and makes your kids go WOW!
For adults, the discreet shape and easy-to-use functionality make it a wonderful, non-intrusive addition to any home.
For everyone, this light helps induce joy as well as relaxation and is something cool to show to friends.
PERFECT FOR HELPING SLEEP AT NIGHT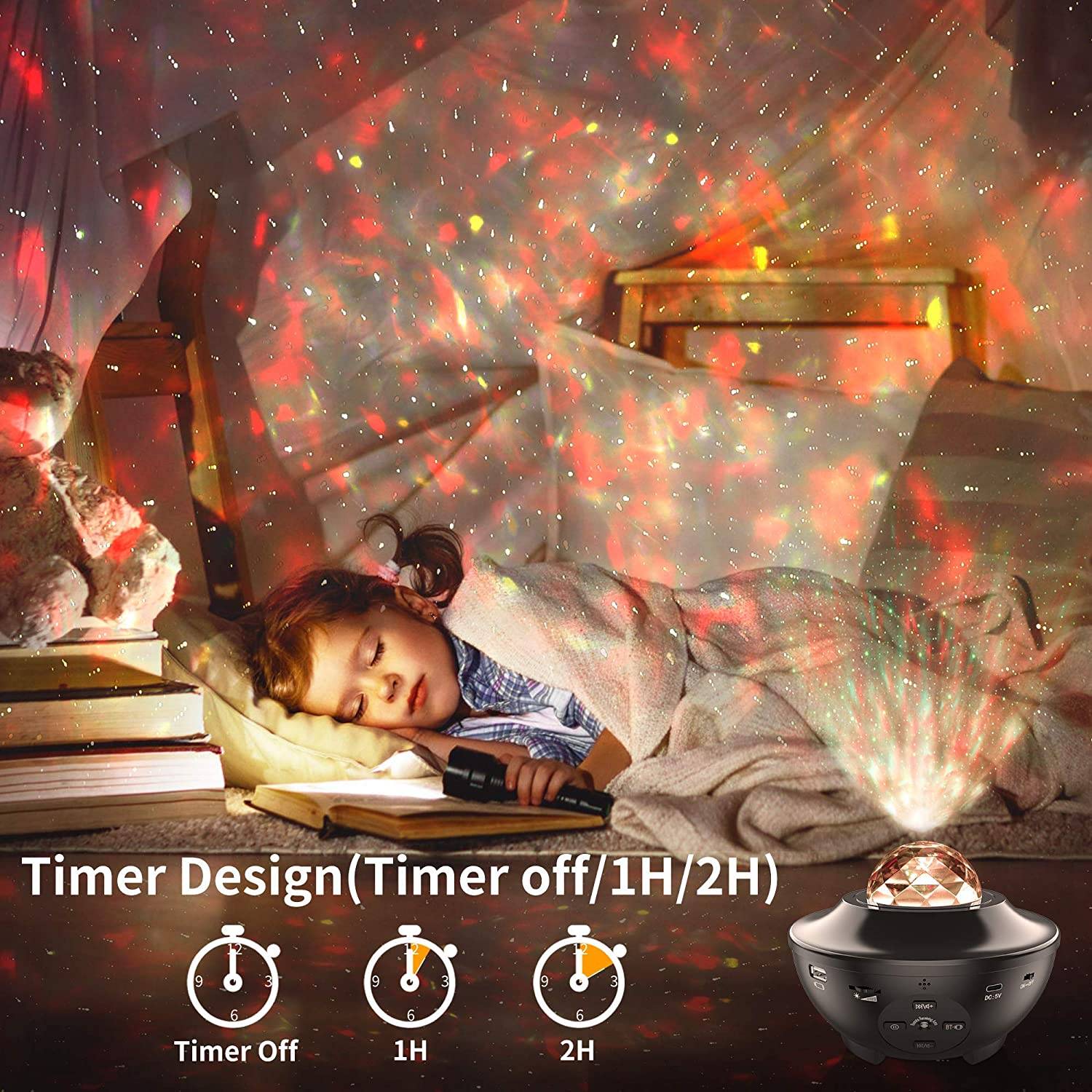 While the authentic visualization is so relaxing and calming that anyone will want to watch it for hours, we also realize, having the Galaxy Projector on all night is not ideal. That is why we equipped the system with a 1 hour, 2 hour, or time off functionality.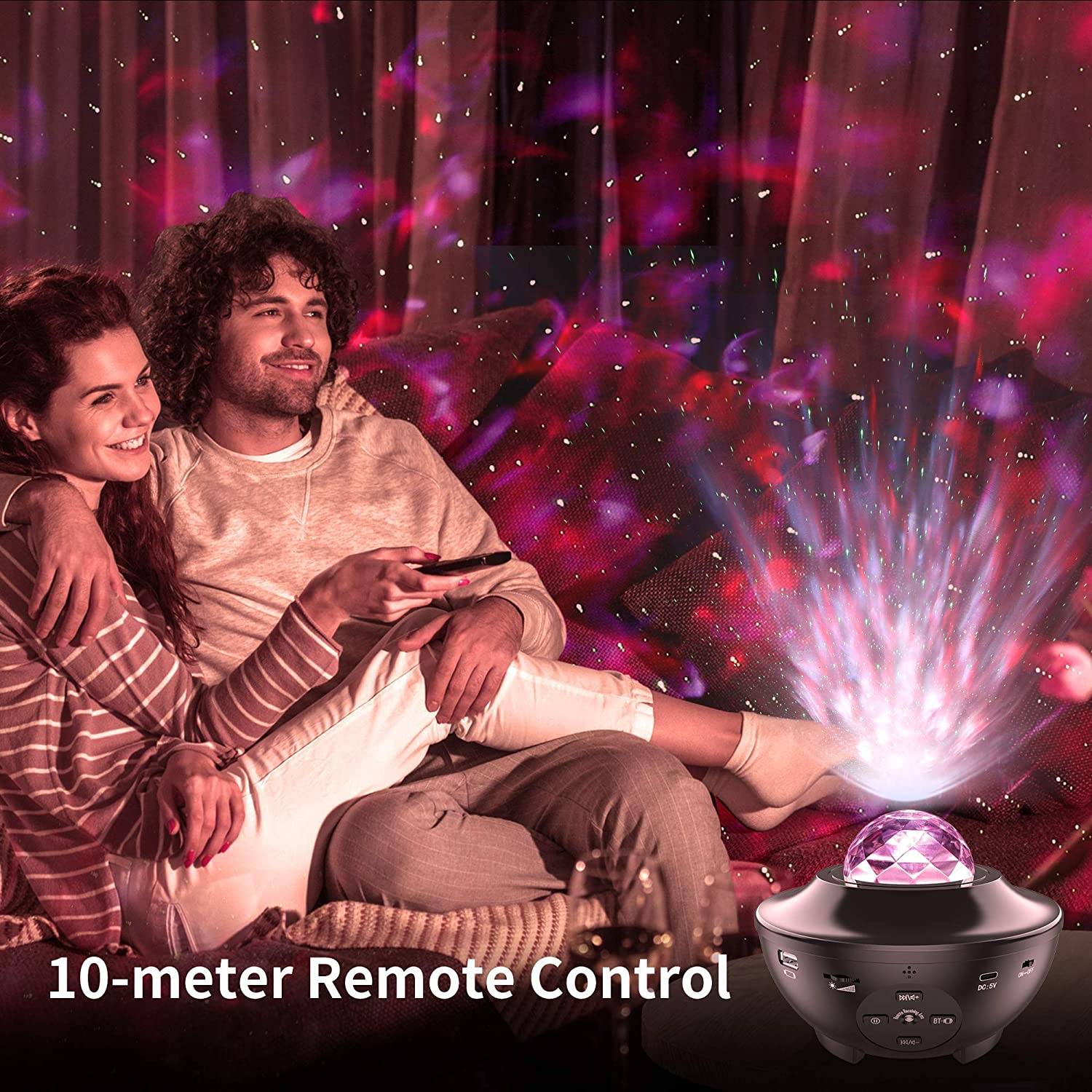 Why walk away from a dance party or get up from cuddling with your loved one when you can use a remote to adjust the atmosphere?
Controllable up to 10-meters away, now you can enjoy the Galaxy Projector without any interruptions.
What colours are available to use?
Red, Green, Blue, White and then you can mix 2 colour at the same time to create variations.
What are the size dimensions of the projector?
What do the different buttons do on the remote?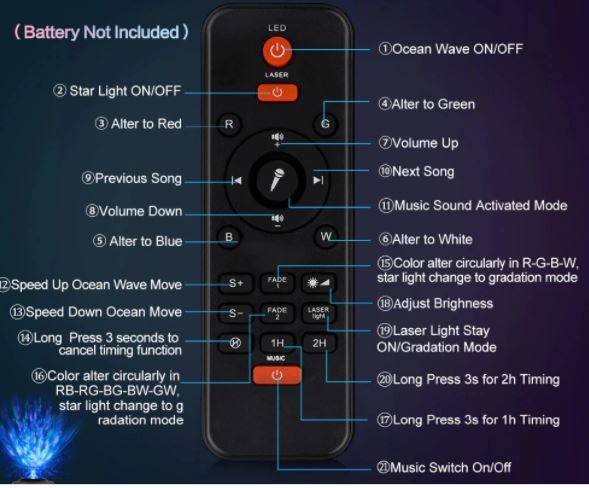 How do I connect to the bluetooth speaker?
Click the red button at the bottom of the remote labelled 'Music'. Connect to the speaker via bluetooth on any smartphone, then play your favourite song to set the mood!
Does the projector require batteries?
The remote control requires two AAA batteries, but the projector itself is powered via the supplied USB.
Where is the projector shipped from?
The projector is shipped from our warehouse in Essex and you will receive a tracking number as soon as your purchase is dispatched.
SHIPPING AND DELIVERY TIMES
Unlike other companies, we check each galaxy projector for quality and functionality before they are shipped out. We believe that this is why our customer feedback is great and understand the importance of getting it right the first time.
What it does mean is that sometimes delivery can sometimes take a bit longer as each one is gone through a testing process.
However, we do have a next day delivery option which means your order is prioritised and sent out almost immediately.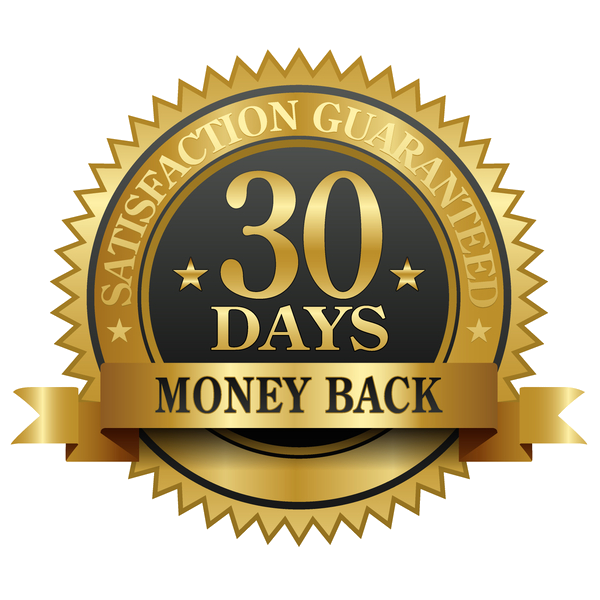 Over the moon with this item
Nice and bright!
Bought two as gifts for my grandchildren. Plugged in just to ensure they were working. Came on but not sure how to get all options on? Unless it's via the remote?
So beautiful.
Bought this as a gift for my Grandson's bedroom but it is so lovely to watch I almost wanted to keep it! It does exactly as described. Fills the room with wave after wave of glorious movement and colour then those sparkles kick in!! For once, my online purchase is better than I could have imagined. Highly recommend it. Might just have to treat myself.....
Excellent
This is the second product Iv purchased from royal rose , brilliant products
Galaxy Projector
Its great! Bought for a gift and really happy with the purchase - such fun!
DON'T STOP FOLLOW OUR UPDATES